Frequently Asked Questions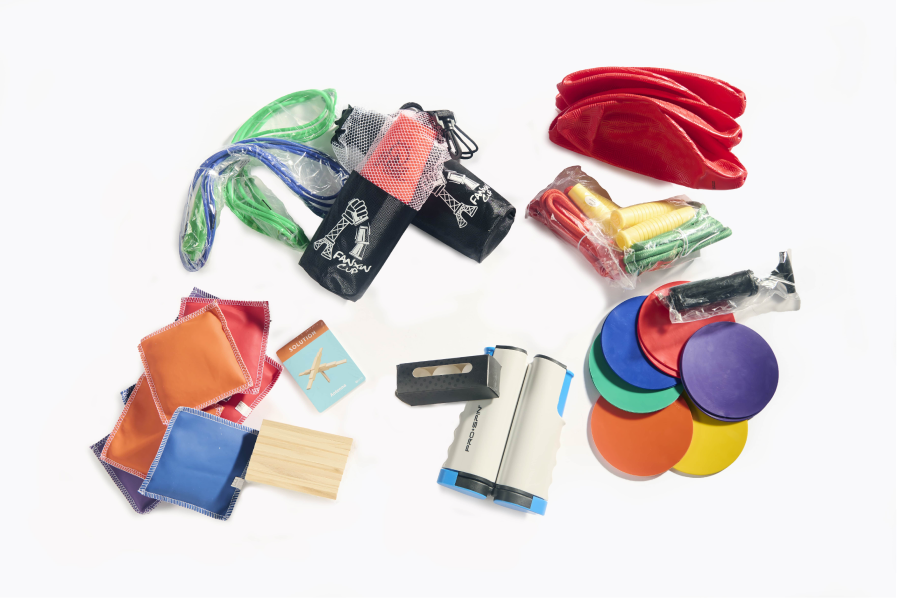 What age range is Activ8 suitable for?

Our activities are able to be tailored to engage and challenge kids within any age range, ensuring a stimulating and age-appropriate experience tailored specifically to their learning needs.
How can Activ8 be integrated into the curriculum?

Activ8's activities are thoughtfully designed to align with educational standards, making it easy to integrate them into the curriculum. Teachers can incorporate the hands-on projects and concepts covered in Activ8 to enhance learning across various subjects.
Can I customize Activ8 boxes for my school or organization?

Yes! We offer customization options for bulk orders. Whether you want to add your school logo, tailor activities to specific themes, or request personalized packaging, our team will work closely with you to create a customized experience that suits your needs.
Where does Activ8 currently ship?

We currently only ship in North America. We will look to expand where we can offer our product in the near future.
Subscribe to a plan

Whether in schools, after-school programs, or at home, Activ8 fits seamlessly into any environment. Choose the subcription that's right for you!

Receive your box

Our carefully crafted activities align with educational standards, infusing educational concepts into playtime, and reinforcing classroom teachings.

Learn & play

Engage students in the joy of active play. Games can be played with various classroom sizes and can last as long as you want.
An exciting learning experience for the entire classroom.
Our quarterly subscription box engages students with hands-on activities that promote teamwork, problem-solving, and creativity. Discover a fun and effective way to keep students off screens while inspiring healthy habits. Ignite their minds with Activ8 today!
Explore Collections
Turn Traditional 'Breaks' into Opportunities
Recess, before-school gatherings, post-school hangouts, and all the spaces in between aren't just downtime—they're chances to grow. With Activ8's purposeful play strategies, you can transform those in-between class moments into golden opportunities. Here's how Activ8's power of play does it:
Teamwork and Friendship
Promote cooperation and communication, teaching students to work together and build lasting bonds through skills that many students - even into high school - are still learning.
Thoughtful Decisions
With scenarios that prompt thinking in advance and in-the-moment, create opportunities for students to weigh options, consider consequences, and make informed choices. 
Goal Setting
Simply and safely challenge students to set targets, work towards them, and celebrate achievements, fostering the kind of resilience and determination that carries into the classroom.
Emotional Skills
Help students recognize and manage feelings, work on self-regulation and reconciliation, all while creating a positive and focused classroom atmosphere.
Empathy Building
Encourage empathy through play, helping students see different perspectives, values, and approaches to everything from planning to play.